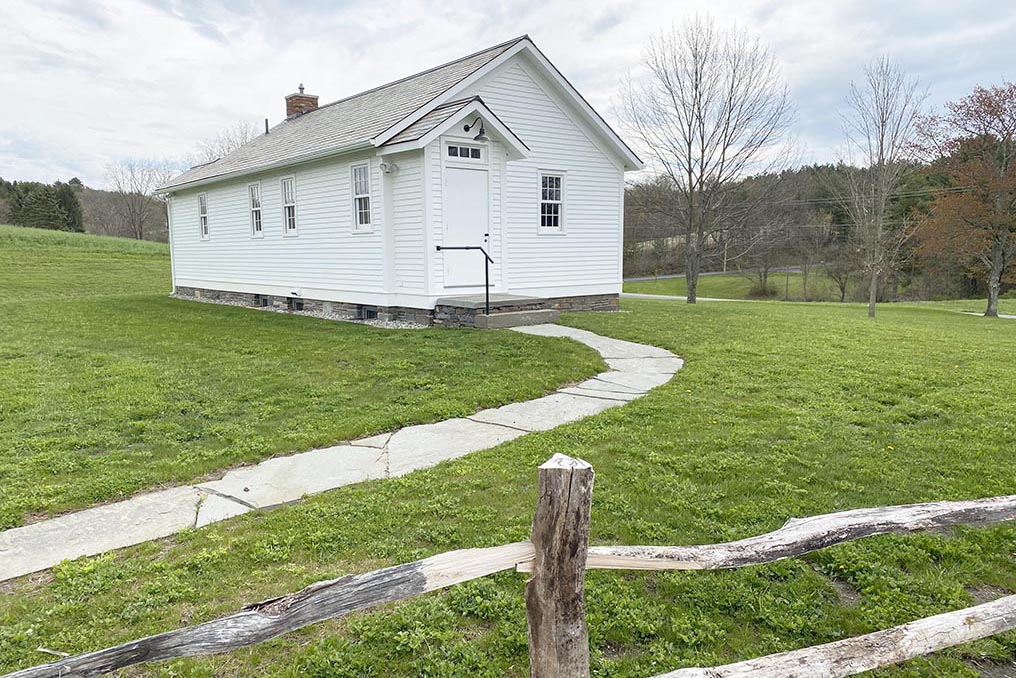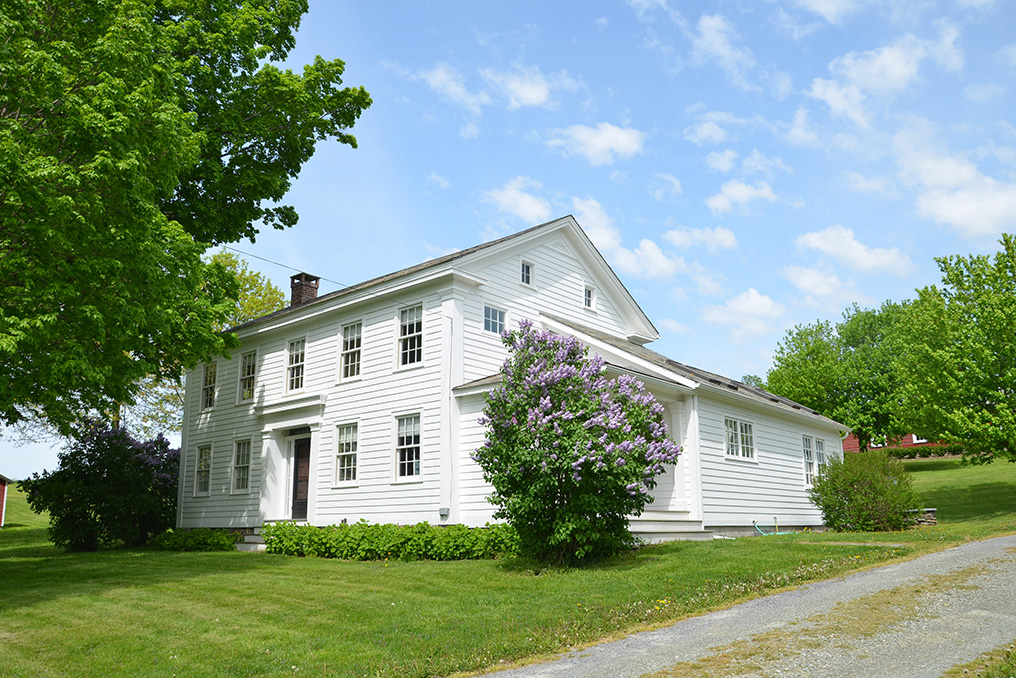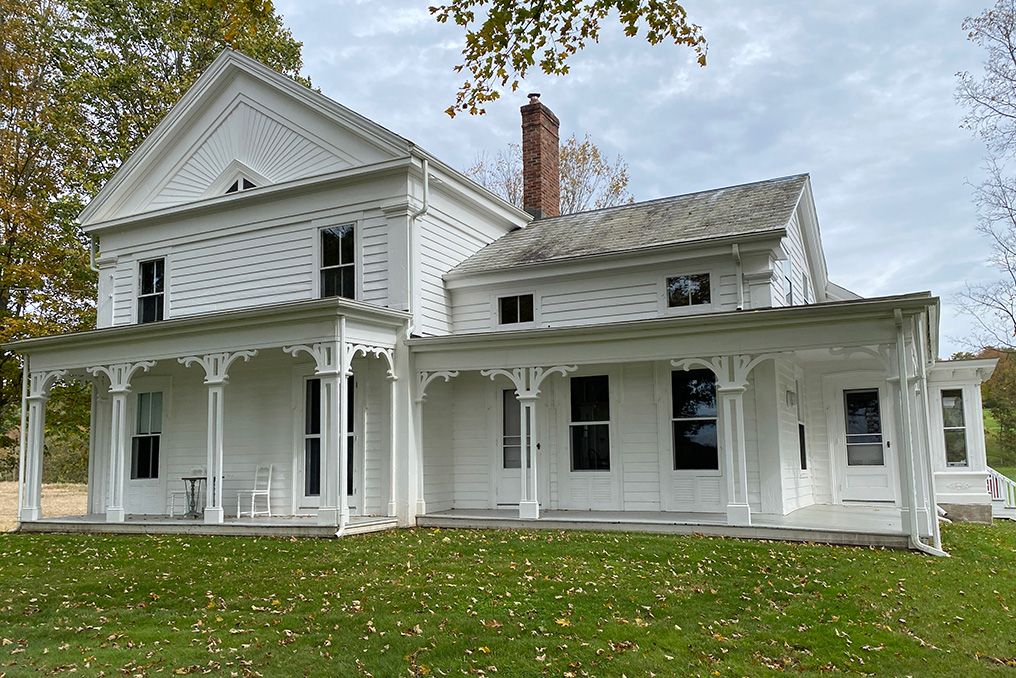 Rental Properties in Buskirk, NY
Constance owns three rental properties within close proximity to one another in northern Rensselaer County/upper Hudson Valley of New York. While each house has its own property and unique characteristics, all offer panoramic views of the agricultural landscape and prime spots for enjoying nature.
Available year round
Extended stay discounts
Pets allowed
Wifi & High-speed internet (Verizon Fios)
Yard and patio with BBQ grill
Game Rooms (White Oak House and Sunburst House)
While private and rural, each house is also within easy driving distance to a number of interesting towns in New York, as well as Vermont and Massachusetts. The region offers a unique combination of country, cultural and leisure activities.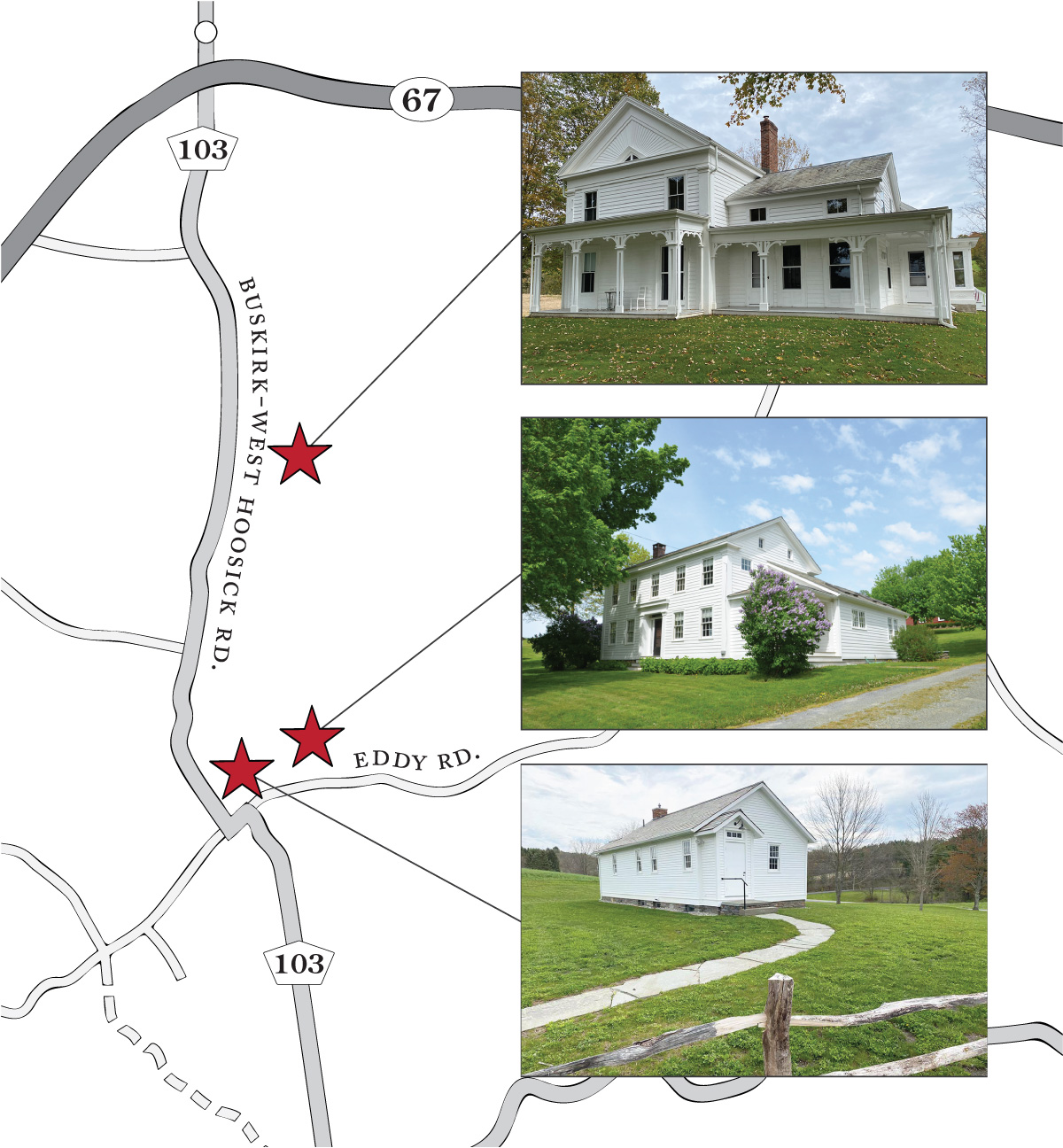 Buskirk School House
2 guests . 1 bedroom . 1 bed . 2 baths
This rental is an early 1800s school house converted into a charming, small dwelling. The most outstanding feature is its historic structure built with hand-hewn wood beams. These beams, which have been painstakingly restored, are featured in the Common Room–a high-ceilinged, open space that includes the Kitchen, Sitting Area and Dining Area.
Sunburst House
8 guests . 4 bedrooms . 5 beds . 3 baths
The Sunburst House, surrounded by 200 acres of farm fields and woods, is a remarkably intact 1870s home named after the stunning sunburst pediment on the front gable end. An extensive renovation was undertaken in 2021 with a focus on retaining the historic character of the house, while modernizing it with a new heater, central air conditioning, electrical wiring and more.
White Oak House
5 guests . 3 bedrooms . 4 beds . 2 baths
The White Oak House is a charming, Greek Revival farmhouse named after the astonishingly large white oak tree located in a far corner of the property. Guests enjoy exploring the 95 acres of conserved farmland and woods surrounding the house, including a walking trail to the magnificent white oak tree, wetlands and beaver dam.
Book a Reservation / Contact the Owner
For booking assistance or questions, call Constance Kheel at 917-533-4141 or send a message.